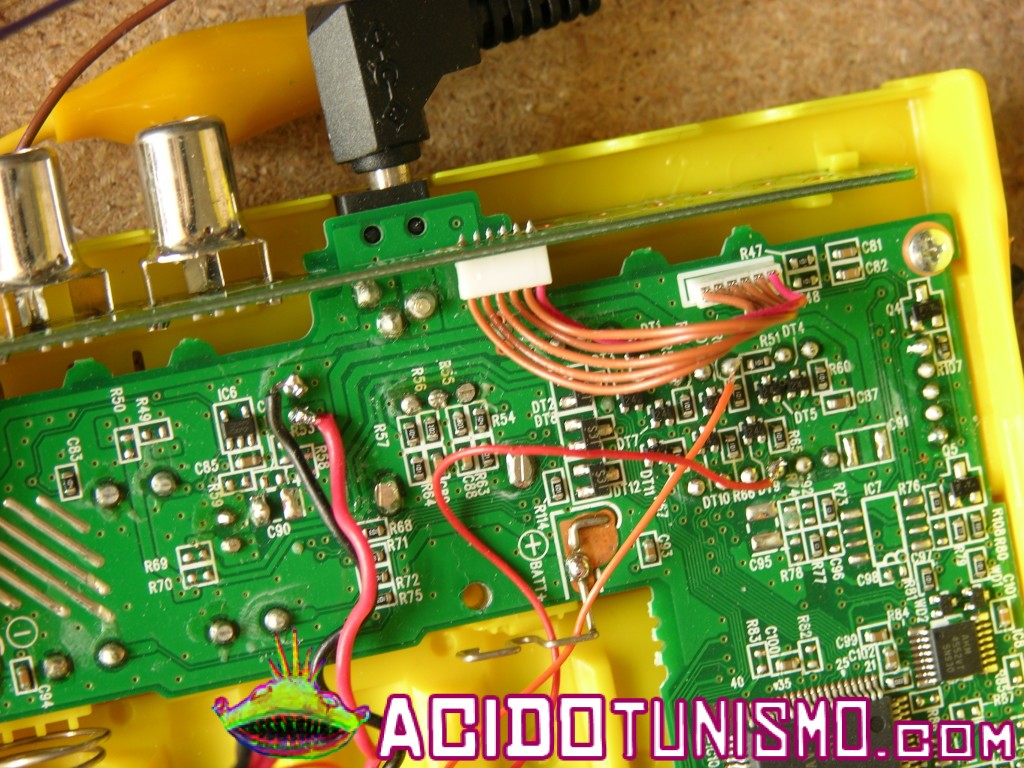 NOTE: THIS ARTICLE IS UNDER SUPERVISION, THERE IS AN ERROR I CANNOT DETECT IN THE CIRCUIT
Welcome to acidotunismo.com!
This is the first article I post, I hope many will follow. Basically it's a site about DIY (do it yourself). It's a sort of open log of some of my projects for anyone that could be interested. It's in english and spanish.
What does it do
This circuit is a mod/hack to Korg's Kaossilator (v1) to extract clean rythm pulses (BPM) from it and be able to control other home-made devices and synchronize them. Specially practical for the "tapping" BPM control and sync'ing with the automatic drums (P.90-P.99).
The circuit is electrically autonomous, feeding from the Kaossilator itself, generating 0 to 6V pulses approx.
It's not exclusive to the Kaossilator, it can also be used to extract pulses from any LED integrated to a device.